As a business, surviving is primary. Today most of the businesses are operating in a competitive environment and to compete with its competitors working harder alone isn't enough while success today is defined with a combination of working hard + smart. When considering smart, reflecting the current trend is primary and that's what takes a business far from the rest.In terms of a car rental company, a smart move to put in place is systemizing the entire process and connecting the process with a booking system or a reservation plugin. It would help the company to improve in terms of sales at the same time it would have a positive impact on customers in terms of user experience.
Reach many customers
It is common that people search for a car rental company of a selected destination via mobile most of the times and if they are firm on their decision and if the websites have a reservation plugin, the tendency of customers making a reservation on the spot is high according to the research and development team of Navotar – The award winning car rental software of 2019.
Increase the conversion or reservations.
Getting more reservations and an increase in sales is definite, but the reservation/booking system needs to be precise and user friendly as this is one major factor which most of the car rental companies forget about while we as customers prefer ease over difficulty. Due to this most of the car rental companies choose Navotar over the rest.
24/7 Operation
A reservation plugin works all the time. Potential guests will reserve vehicles anytime they need. This technique additionally maximizes the sales since operating hours isn't restricted. Studies show that a 24/7 reservation system greatly increases the amount of reservations.
Automated booking management
Car rental reservation systems can make employees productive in other aspects as they won't be tied to the phone for reservation calls as the plugin is in place now.
Payment for reservation is faster and easier
Payments for reservations may be created throughout the booking itself and just in case if they don't ensue, you'll keep some cash as compensation.
Cut your workload
Online reservation plugin reduces the workloads and optimizes client service. These platforms will ensure that bookings are synced, and therefore the availableness is updated with every reservation process. an honest reservation system makes the method carefree.
SOURCE – Funny.Kim
Are you operating a car rental company and having plans on improving your way of operation for 2019, but have no plans for execution? If it is so, this article is for you.
The first and the foremost important point in all businesses is to systemize the entire process as it would help to gain control over the entire business in a smooth manner, while having a balanced work and a personal life. Systemizing the entire rental process would sound impossible to some but it is possible and there are a lot of car rental entrepreneur running their entire business without the use of papers by using specialized car rental software like Navotar. The benefits of using a car rental software is that it helps to manage reservations, contracts, vehicle, customer, reporting, service scheduling and many more. But car rental owners must make sure to go with the right software and the best example of it would be Navotar.
This is a fast-evolving era in terms of technology and if you don't keep with its pace, your business would suffer. Systemizing the entire process is not yet done since what we spoke earlier would only help the company in terms of management and there is more which are minor but would help to increase the flow of money coming in a huge and an unexpected way.
Marketing and customer ease.
When talking about marketing having the right product or service is of no use if you don't present it to the customer in an understandable and a reachable manner. Which means, you should properly reach your customers and in a well presentable way. Below are few points highlighted,
Having a website portraying the entire company with online reservation plugin would help customers to rent out cars in an easy way of selecting a vehicle of their choice based on its availability.
Being socially active plays a major role today, Facebook and Instagram marketing along with website is very important for car rental companies.
One thing which we highly consider and give importance to is SEO (Search engine optimization), by SEO a company can increase the number of customers flow virtually. This is because you reach customers virtually and say that you have got all that they need, and ultimately, they would choose you over the rest.
The above-mentioned facts are true and 100% effective. This would be a great start for those willing to change in terms of car rental companies in 2019 and a very happy new year to all out there!
Once again don't forget Navotar, your one stop solution provider for car rental companies.
Navotar knows that providing customers with a fast and efficient booking process is essential, which is why we've designed our software to support both online and in-person vehicle rentals from a range of devices. To optimize our booking process even further, we're excited to share our new partnership with Cardknox.
Cardknox is a leading payment gateway that's chosen by thousands of businesses across the U.S, including many in the auto industry. Their gateway incorporates the latest payment technology like mobile wallet acceptance and EMV quick-chip processing, and their inside knowledge in the car rental industry will help you to lower your rates, improve the checkout process and streamline business management.
This innovative payment company is also very much in line with our values. Like Navotar, they are highly dedicated towards integrity and transparency; they strive to be source of constant innovation; and their goal is to provide solutions that save time and promote efficiency. We feel the same way and as we join forces with Cardknox, we're delighted to see how we can make these values even more tangible than ever before.
We'd like to highlight a few exciting features that are available to you through this integration:
1. Advanced Payment Security
Cardknox comes equipped with built-in fraud screening and easy EMV processing to curb fraud and chargebacks, and their tokenization technology keeps card data safe and makes PCI compliance easier.
2. E-Commerce and Mobile Compatible
Cardknox integrates with popular shopping platforms and will work seamlessly with our Navotar mobile app.
3. Support for Innovative Hardware Solutions
Cardknox is compatible with a wide variety of wireless payment terminals that accept the latest payment types both in-store and on-the-go.
4. Custom Processing for the Auto Rental Industry
Cardknox uses rate optimization technology to route every transaction for the lowest rates and fastest funding.
We hope that you'll be able to try out our integrated vehicle rental management and payment processing for yourself. Please contact us if you have any questions.
SOURCE – USNEWS CARS
Are you a car rental company and have you automated the entire process with a car rental software and a website? If so, the next step is a must and foremost important to convert the visitors to customers. And that is to implement an online reservation system in the car rental website. It would be new and strange for few, but it is implementable and a very effective and efficient feature that auto rental company would find if implemented. As most of us prefer to make reservations ourselves rather than using other traditional and usual way's due to the ease and effectiveness.
The benefits of online reservation plugin
24/7 operation
A reservation plugin works all the time. Potential visitors can reserve vehicles anytime they want. This method also maximizes the sales since working hours is not limited. Furthermore, studies show that a 24/7 car rental reservation system greatly increases the number of reservations.
Automated booking management
Car rental reservation systems will make staff more efficient as they want to be tied to the phone for reservation calls.
Payment for reservation is easier and faster
Payments for reservations can be made during the booking itself and in case if they don't turn up, you can keep some of the money as compensation.
Cut your workload
Online reservation plugin reduces the workloads and optimize customer service. These platforms can make sure that bookings are synced, and the availability is updated with each reservation processing. A good reservation system makes the process care free.
The new way to make reservations.
Everyone is online now, and customers use the internet to discover everything they need to know. Failing to have an online presence will miss out great opportunities. To get make use of the modern booking approach, it is very important to integrate your online reservation plugin with your websites.
Navotar is an advance rental management software which also provides the reservation plugin along, please click on the below image to watch the video and to get an insight on how things works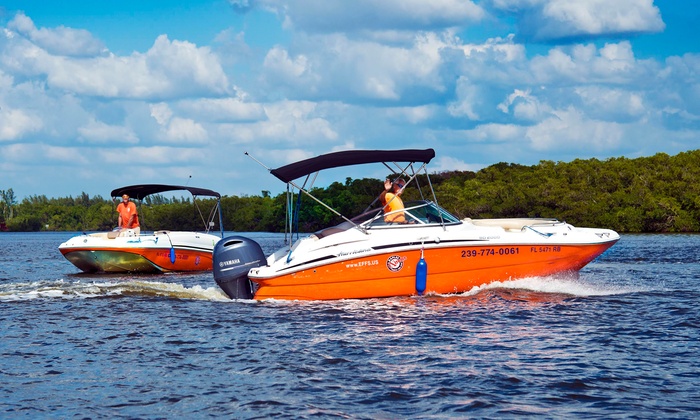 Source – Groupon
If you own a boat rental company and you want to have the ability of handling the company from any point in the world, wouldn't that be amazing? At the click of a button you can track your business, be a leader of the industry, ensure that your system is efficient and profitable without having to put in a lot of hard work.
If you are constantly travelling and you need to be on the move because of the business, your business life can be very tough. The first thing to do is to ensure that you have a stable and efficient system. You will have all your employees managing everything from home base, but as the owner of a business, you will need to also be mindful about what is going on. There are certain systems that allow you to have complete control of all the reservations being made, how the payments come through and what payment methods the customers opt out for, managing your fleet, implementing your marketing strategies, and also ensure that you can see all the threads of communication with your boats and customers.
There are many software that is available for boat rental companies. Some will physically need to be installed into your computers at home base to operate. If you need to travel and also keep tabs about your company, then you might as well have the software installed in your phone. The alternate option is that you can select an online management software like Navotar which is very flexible to use whether you are a boat rental or a car rental company. This means as long as you have access to the Internet, you will have access to the company's mainframe. Quite a bit of research should be done in order to make the informed decision after considering all the factors and getting a few reviews from online sources.
Fleet management
The system should be able to give you live updates about your fleet. You will be able to view all the reservations and check the statuses of the boats and the exact location of them all. You will also be able to monitor your fleet and make any changes required to bookings. This will ensure that you have your eyes on your business quite closely and in Navotar, these can be managed easily.
Payments done online
You can connect the software to online payment portal, which will help your customers to make the payment easily and directly. This will also ensure security as well. At the palm of your hand, you can keep track of the payment as well. If there are refunds that need to be provided, the customers should be able to receive their refunds by entering a few details and clicking a button. Navotar boat rental software is partnered with top payment gateways in the market which allows the users to manage and manipulate payments in a very convenient way.
Measuring the performance
All software used in an organisation is able to evaluate the organisation and have an overview of its performance based on daily, weekly, monthly and annually. You can find the dashboard, which will provide the sales and also analyse the growth of the business for you to understand where you stand in the industry.
Customer friendly
The navigation interface should allow your customers to navigate easily and pick up where they left off when making a booking. If the interface is friendlier, that means there will be less work for you and your team. Adding a quick booking option will also help to customise the client's reservation based on their preferences. This will help to develop a unique branding. Let's not forget that you need to ensure that you set up email and SMS message alerts for your customers. Adding multiple language selection will also be useful to cater to all the diverse customers. For a customer friendly and to get a good user experience, the best boat rental and car rental software in the market is Navotar.