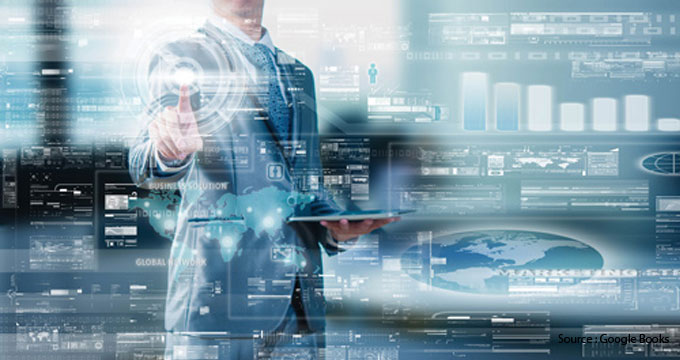 It is interesting how in school mathematics, literature, social science, economics, and art attracts different types of students almost opposite of one another. However, when these subjects were brought together, they gave birth to the revolutionary movement of the internet. The endless resources of knowledge and technology brought to over 3 billion people. Information technology is changing everything, from daily habits in our lives to the way we work in our professional lives. Easy access to information has led to the downside of information overload.The corporate world is always ahead of the consumer world in terms of technology, having more need of productivity tools. They also often have more resources to access high end technology. 
Businesses must meet the swiftly changing expectations of consumers while facing brutal competition. And if you are a car rental company operating in a competitive environment, this article is for you.
Digital is no Longer just an Idea?
Digital tools and ideas like cloud computing, the Internet of Things, machine learning, and artificial intelligence are concepts that are buzzing everywhere. For some, it sounds like a mosquito flying around; the annoying one you try to smash with your hand when it gets too close. The buzz will keep growing whether you like it or not, this is not an idea anymore (and certainly not a mosquito). This is a reality that has shaped an entire generation and is already shaping the next one at a deeper level.
Everything is faster, better, stronger. If you cannot keep with the current pace, let me give it straight to you: your car rental business will DIE. There are no other alternatives.
Why is it Important to systemize your car rental company?
Do you keep walking the traditional path with your cane and trolley, still clutching your pen and legal pad, chained to a whiteboard, using your computer only for excel and endless emails?
Some of you, car rental business owners will say "Hey, computers, email, and Excel are also part of digitalization!" Which makes me worried about the future of your business. Open your traditional minds and come out of your traditional ponds, this is just barebone's digitization, not digitalization, and not even close to digital transformation!
Digitalization is not just about having a computer, it is about using the best technology to increase the productive potential of whatever we do. It should enable us to deliver the best possible service while improving how we live and work. And here comes Navotar, the ultimate car rental software keeping up with the latest technology which has been operating in the automobile industry for more that 10+ years and counting. Navotar is specifically designed, and it purely targets vehicle rental companies including almost all the feature a rental company should have where certain rental business owners wouldn't have even imagined of. One thing which makes Navotar the best from the rest is its continuous research and development and the deep drill down their R & D team invests in and one main thing which makes them to stand out from the crowd is its unique feature, and the flexibility to tailor the software based on the country's way of operation. E.g. Car rental systems in Australia and UK is different from Car rental systems in the US. Therefore, these are few factors which lead Navotar to become the leading car rental management software in the market today with a huge customer base around the globe.
SOURCE – aleurerblog
SOURCE – maseberg.com
Almost any traveller who lands in the beautiful island of Hawaii, prefers the option of renting out a vehicle for themselves. Renting out a vehicle is considered to be the easiest way of getting about in this tropical island except in Waikiki. You will be able to enjoy a self-guided tour with your family, friends or partner and therefore, make the most out of the little tour rather than trying to find your way around using public transport. Hawaii does not have any fixed schedules for buses which will make it difficult for one to travel from one point to another. Furthermore, not all routes have good coverage of the island in case you need to visit these particular points. Hailing a taxi to transport yourself around is very expensive. If you are a business traveller and you cannot be late for your conferences or meetings, then it is strongly recommended that you hire a vehicle. If you are planning on riding along the coastline, then there are bikes and mopeds available. However, these little vehicles are not the best to get around the island of Hawaii especially when you have to cover a large area of land and when it rains. It is best that you get a rental from one of the top ten car rental companies in Hawaii particularly if you are staying in the Big Island, Oahu, Kauai and Maui, which has been listed below for your reference when planning a trip to the paradise island of Hawaii.
This rental company focuses on providing affordable rentals for those individuals who are looking for adventure. Regardless of your requirement – tourist or business, Cruise Maui Rent A Car is able to provide it. The starting prices of the vehicle available are at $30 per day. The prices include all taxes and fees applicable in Hawaii. The fleet consists of both luxury and budget vehicles such as campervans, cars, jeeps, minivans, pickup trucks, SUVs and even luxury cars such as Tesla or BMW. The added bonus is that the company provides all the equipment and gear necessary for your adventures and will go to the extent of having your groceries being delivered to your accommodation.
Premier Automotive was established in 2014 and is located in Kaimuki, provides customers a professional and superior service with solutions for your car rental problem in Hawaii. The rentals are able to also provide mopeds for those who want to a quick drive down the coastline. Short- and long-term rentals are also available for those who are staying longer on the island. The average pricing of a vehicle starts at $40 per day.
Discount Hawaii Car Rental is located in Honolulu. Its speciality is the customer service, which will make you feel that you are actually dealing with real human beings and not just an automated when responding to emails or a telephone. The starting price of a compact vehicle is just $30. Even if you need to book at the last minute, you can be sure that you will be provided with the best service and you will have the vehicle arranged within half-hours' time. As a customer, you will not have to worry about the car rental charging your anything in addition other than what has been quoted.
Enterprise Rent A Car is a global car rental company that has many of its branch locations all over the world. There are branches in Wahiawa, Kailu-Kona, Honolulu, Lihu, Kihei and Hilu in Hawaii. You need to pay just $48 per day for a compact SUV. You will have a range of vehicles to choose from which includes convertibles, jeeps, economy cars, standard SUVs, luxury and premium cars as well. Many of the customers of Enterprise Rent A Car opt for a jeep or a convertible to ensure that all the sights can be enjoyed while driving down one of the islands.
Manaloha Rent A Car is located in Wailuku, Hawaii and began catering to its surfers and windsurfers customers in 1998. Since then, the car rental has been catering to hikers, families and all other customers from around the world. The fleet of Manaloha Rent A Car includes pickup trucks, SUVs, sedans, minivans and station wagons.  You have the option of picking up the vehicle from the public airport parking lot or you can just visit the store. Do not worry about the language barrier as you will have the ability to communicate with the customer service agents in Spanish, French, Italian or English. The vehicles are kept clean and you will not have to worry about a breakdown. The starting price for the vehicles to hire is at $50 per day and the rate will change based on the vehicle you decide to hire out.
Another local car rental company located in Honolulu is Lucky Owl Car Rental. This company provides affordable and budget vehicles for hire from its fleet of compact, full-sized, sedans, midsized, vans, SUVs and coupes. You can hire out on a long term or short-term programs. Lucky Own Car Rental ensures that there are no credit card fees and hidden fees that will pop up at the last minutes. You will also be provided with a free airport transfer for booking a vehicle for hire with this car rental. The starting price of a van starts at $75 per day. You can get yourself a compact car for approximately $35 per day and an underage charge of $10 per day might be applicable if you are less than 25 years of age.
Another global car rental company that is found in Hawaii is National Car Rental. You will be able to hire an economy car with prices start at $45 per day without the any local taxes. National Car Rental is located in Honolulu, Kahului, Lailu Kona, Lahaina, Lihue and Waikoloa. You will experience very friendly staff at any time you contact time. The reservation system is simple and does not ask for a lot of information. The loyalty program provided will ensure that the next time you make any reservation for a vehicle, you get a free upgrade to the next best and available fleet.
The Hertz Corporation is a global car rental company based in Florida with many of its branches located worldwide. You will be able to find the best prices online and if you happen to book the vehicle and come across a lower Hertz rate, you will be able to get a refund for the cost difference. If you are worried about hidden charges and credit card charges, you can put those worries away. There are business car rentals options available as well for corporate travellers as well as for businesses for transportation of objects. The fleet consists of cars, pickup trucks, vans, wagons, special business and commercial vehicles.  You will be provided with a navigation system as well as a radio system during your drives. If you prefer to have a chauffeur driver, then this too can be arranged. The starting price of a compact vehicle is just $65. Hertz branches  can be located in Honolulu, Kauai, Maui and Big Island.
Harper Car & Truck Rental has been operating in the Big island of Hawaii for 35 years ago. This car rental is the number one for renting trucks. There are other types of vehicles in the fleet, which include cars, refrigerated trucks, assorted trucks, dump trucks, SUVs, passenger vans, flatbeds and covered trucks. There are weekly and monthly rates available as well as long term rental rates if required. Once you make a reservation you will be able to get a free airport pick up and drop off as well.
Advantage Rent A Car in Hawaii lets you hire the best vehicles that is value for money, service and quality. Whether you are on leisure or business travel, you will be provided with all the options you need in order to make a reservation with Advantage Rent A Car. You can grab your keys from the counter at the airport and find your vehicle parked in the airport parking lot or pick and drop it off at the store. There are corporate advantages for corporations, business travellers and for leisure travellers. You can hire a compact car starting at $40 per day including taxes and charges.
SOURCE – Giphy
SOURCE – turo.com
Do you travel a lot and need to find a way to get around the city or even for your little expedition? Are you looking to find the best transport method that will help you run your errands? The solution to all these problems is car sharing. Gone are the days where car rental was the solution to these problems. However, the concept of car sharing allows customers to decide from many other options and is high in flexibility when renting out vehicles for a short period. Certain cities might not extend services such as car sharing. This is where Turo comes into the picture. Turo is a very popular place for those who are interested about the car-sharing concept. This platform allows car owners to rent out their automobile over the phone or online.  Turo, which was formerly known as RelayRides, will allow you to rent out a vehicle from a member that is not using their own. It is considered to be the Airbnb for automobiles, which is affordable and convenient in comparison to car rentals.
How does Turo work?
This car sharing service is similar to how Airbnb operates with regards to renting an apartment or house. When you visit the Turo website or use the smart phone app, you will only have to fill in the details about the pickup point, city of use, the time and date of pick up and drop off and the type of vehicle you prefer. You will also have the option of filtering your search results based on distance, make, colour or model. You will need to make sure that you get yourself a hybrid or electric automobile to save on fuel.
What are the requirements?
You can sign up for free and become member of the Turo community. In order to be a Turo driver the following requirements must be met.
A driver's license that is current and valid.
You need to be at least twenty-one to sign up.
If you are below twenty, then you need to produce proof of two years driving history. You will be charged higher rentals.
If you are not a citizen of US or Canada, you will have to present your passport and your international driver's license.
A mobile phone.
How are the prices?
The costs of renting will differ from city to city, and the brand and model of the vehicle as long as the owner is willing to provide the information. Daily rates start at $18 and can range up to $30. A 10% rental charge will be applicable for a twenty-six-hour period and the rentals begin at 5 in the evening. You do not need to pay a membership fee to join. You will be charged $50 per hour, if you fail to return the vehicle on time. You will have to enter your card details; however, you will not be charged until you confirm the reservation at the very final stage.
SOURCE – Giphy
If you are living close to a very commercialized area, you might prefer to walk as this would be your main transportation mode. However, sometimes there are instances when you need a vehicle to get you to the next destination. If you are not interested in getting yourself a vehicle for the long-term, then the short-term option is to opt out for car sharing. This concept has been around since the 1948 with its origins in a Swiss organisation called Selbstfahrergemeinschaft, also known as Sefage. During 1948, purchasing a vehicle was a costly thing. Therefore ,sharing cars for a trip made a lot of sense. Soon car sharing began to gain popularity in the parts of Europe. Canada joined in the mid 1990s and U.S. followed right after in 2000. This is right about the time when car-sharing organisations began to create an industry for themselves. The Australian continent too followed this trend and adopted the car-sharing concept. The reason why this movement took place was due to the increase in prices of gas, pollution, vehicle congestion, convenience and the introduction of cheap parking. Currently, there are approximately 350,000 individuals who are members of car-sharing companies. There are approximately 12,000 vehicles in this community and the numbers continue to grow.
How does it happen?
As this concept is unique, the process of car sharing bookings is ingenious. A member will choose to book a vehicle and based on the company that you approach, you will be able to make reservations over the phone, a text message, a mobile phone application or online. The cost to become a member will differ from company to company as well. The reservation will require a few questions to be answered such as:
What is the pick up time?
What is the duration of using the vehicle?
Where would you prefer to pick up the vehicle?
What type of vehicle would you prefer?
Based on your needs, the reservation can be made in advance or even on the spot. You need to remember that the minimum time for the usage of a vehicle is one hour. Another thing to remember is that even when you need to make a last-minute cancellation, you will still be charged a small fee or the entire cost.
When you get to the parking lot designated for car sharing vehicles, you will have to use your membership card and just swipe it on a card reader as soon as you get inside the car. The reader is usually located close to the windshield from inside the vehicle and this technology is quite advanced to comprehend.  The keys are usually placed inside the vehicle's glove box. Some organisations may employ different techniques of authentication. Before you drive off ensure that you make sure that nothing is damaged so that you cannot be charged unfairly. Take a few photographs if there are any damages so that the time stamp will help you prove that the damage was not done by you. Reporting any damage not caused by you should be done immediately.
Once you are done with the vehicle, just bring it back to the same spot that you picked it up.
Policies
The policies of each company will differ from one to another based on the preferences and the customer base.  There are various types of payment plans that are available such as a monthly billing system or pay-as-you-go plan, which is most common. Certain organisations will require an annual fee whereas other companies will provide a base rate and the additional costs for every kilometres covered. The cost of gas and insurance is included. However, the policies regarding fuel depends on the company that you deal with. Some companies provide a card for gas while others will reimburse the costs for gas as long as a bill is produced during reimbursement.
If you make a mess of the interior or exterior of the car, you need to ensure that you get it cleaned before you return it. The company will charge you for cleaning it if not. You will be charged if you do not return the vehicle back after the time  you mentioned that the vehicle will be used.
Navotar – The leading car rental software company is doing its research and development on car sharing and hoping to release their car share software very soon.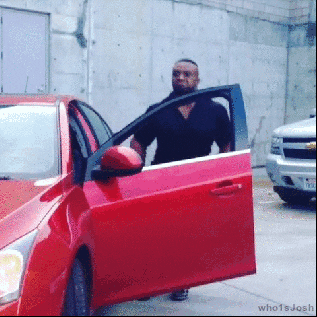 SOURCE – GIPHY
SOURCE – KNOWLEDGE HI
There are many sights and things to do in New York. New York is known as the city that never sleeps and also the city of dreams. When you are on holiday, you will need to figure out how you can move about. The first thing that will light up your brain is that you can just grab a taxi. But if you do not want to get a taxi, you may consider the option of hiring a car. It doesn't matter if you won't be using the car daily or for long drives, but having the information beforehand can be very helpful. If it is your dream to visit the city as tourist and you prefer to hire a car rather than catching a big yellow taxi, you will need to do a little bit of research about the top car companies that are available. It is much cheaper to hire a car rather than using the yellow taxis which is applicable for both business and leisure travellers. Here is a guide of the top ten car rental companies in New York that you can easily hire.
Always Ready Auto Rentals (ARAR), is an independent car rental company located in Westchester County. The company mainly focuses on being humble and honest with their clients. This car rental company offers a variety of vehicles at a competitive rate and the fleet consists of compact, SUVs, passenger minivans and pickup trucks. The ARAR representative will be able to provide you with a full- rental service based on your needs and you will be able to get yourself a good deal for an economy car starting from $20 per day.
Last minute rental cars promote the idea of finding a suitable vehicle that fits your lifestyle based on hourly, daily, weekly or month payment programs. If you live in Rochester, you will be able to find a quality vehicle and pay the local rental fee. The fleet of this rental car company includes SUVs, minivans and economy cars. You will be able to get an economy vehicle for starting approximately from $25 per day.
AAMCAR discount car rental has been catering to the residence of Manhattan and Upper West side. Its office is based on Washington Heights. This company will not have any hidden charges and what you will be quoted for is what you pay for. You will be able to choose from the features of minivan, SUVs, sedan and passenger vans. It is known to be one of the cheapest car rental spots in New York. They mainly focuses on maintaining their existing clients very well. If you go to the company and speak to them directly you might be able to get yourself compact class vehicle for just $399 for 3 days.
Empire Rent A Car is based in Astoria, New York and has been operating for almost fifty years with many locations in New York. This company is a family owned business that is having a variety of vans, cars, SUVs, sprinters, trailers and trucks. The starting price for a compact class would costs just $65 per day. There are many other benefits for customers such as "Google review discount" and even a 5% discount during the month of your birthday.
This company is based in Brooklyn, New York. Speedy Rent A Car mainly focuses on providing competitive rates for vehicle fleets such as vans, trucks, a wide range of cars and minivans in Brooklyn. This rental company deals with most of the hiring's in the local area of Brooklyn and is open on Sundays as well. Speedy Rent A Car stresses on providing vehicles that are of quality. You will be able to make your bookings 24/7 and the payment methods are as daily, weekly or monthly. This car rental company focuses on providing quality service for car and trucks mainly.
Enterprise Rent-A-Car is an American organisation that focuses on car rental with its main base in Missouri. This rental company is more than just a traditional vehicle hire organisation; it is a provider of solutions for global travel which offers an economy car for just $25. You will be able to hire from a range of vehicles such as SUVs, minivans, pickup trucks, economy cars and luxury cars. The programs that are offered are customised based on the requirement whether you want the vehicle for leisure or business rental purposes. You will not have to worry about the customer service provided as it has been reviewed and rated as one of the best professional services provided globally in this industry and there are thirty-eight branches of Enterprise Rent-A-Car in New York. The strength of this company is their brand name and the overall service provided which has proven to be exceptional which might be a good reason to consider them over the other rental companies.
Budget was established in 1958 with six branches in New York targeting customers who focus on the value and price. Its reputation precedes them for being excellent and staying focused on values across the globe. Budget's portfolio focuses on SUVs, vans, economy cars, pickup trucks and luxury cars. There are different types of rental programs such as long term, one way and moving truck with free upgrade deals along the way. If you really need to get a Jeep Wrangler, this can be arranged with Budget too. You can get yourself an economy car for just $54 per day.
National Car Rental, which is based in Missouri, is owned by the Enterprise holdings, which also owns a few other car rental companies. With nine branches in New York, it operates eighteen options for cars, two options for trucks, twelve options of SUVs and seven options for vans. National Car Rental also provides services for business requirements as well. One of the specialties of National Car Rental is that it offers special services for those individuals with physical challenges. If you need to sort out your airport transfer during the last minute at the airport, you can do it for a cheaper price. The starting price of the economy cars available at National Car is just $110 per day.
Formally known as Dollar A Day Rent A Car, Dollar Rent A Car is another global car rental company based in Florida. With ten branches located in New York the portfolio of this organisation consists of pickup trucks, vans, family vehicles SUVs and minivans. In addition, another strength is that this company is able provide vehicles that are fit for moving and bigger projects. For those individuals who would love to enjoy the sunshine on a sunny day, you can even hire a convertible. There is a special rental program by the name of Dollar's Express Rental Program that will offer a faster service in terms of reservations and less waiting time. You can get yourself an economy car for just $44 per day.
Alamo Rent A Car, based in Missouri has been running for almost forty-four years. This company provides cars for rent for international travellers specifically as it is able to recognize the importance of brand serving and being value orientated. Many of the travellers who use this service are leisure travellers and are able to experience low rates and a hassle-free customer experience at its seven branches.  There are self-service kiosks that allow travellers to sort out their travel arrangements quickly in a matter of minutes before hitting the road. There's a special "Prepay & Save" option, which will provide additional discounts when making the reservation online. Alamo specializes in premium, compact, convertible, luxury, and hybrid, sporty, SUVs, jeeps, pickup trucks and vans. You can get yourself an economy car for just $66 per day.
SOURCE – GIPHY
SOURCE – HELLO DOKTOR
Foreign travellers who are planning on travelling and driving around in the United States must ensure that they familiarize themselves about all the laws of driving and also the laws of local and state. You need to ensure that you get the correct information from the DMV (Department of Motor Vehicles) which will advise and recommend safe practices and knowledge about the driving laws. Many of the driver's licenses are being recognized by the U.S States and also many car rental companies in North America uses Navotar Car Rental Software, which has inbuilt functionalities to read and validate the driving license. However, you need to ensure that you hold an international license and its validity should be one year ahead from the actual day that you arrive in the U.S. It is strongly recommended that you obtain your international license before you leave your origin destination as you will not be able to get hold of one when you enter the U.S. You need to contact the DMV of the respective state which will advise you the validity as the regulations differ from one state to another. In addition, make sure to have your passport when you are driving with your international license, but that does not mean you leave your country's driving permit at home.
Short term visitors
If you plan on getting your international driver's permit to drive in the U.S, you need to make sure that you remember a few tips. The first tip is that you will need to arrange your international driver's permit from the country that you obtained the local driver's permit since the U.S authorities will not be issuing any international driver's permits to any foreign traveller. In the event that you need to hire a vehicle, you will need to produce both your country's permit and the international driver's permit. You also need to make sure that you know the rental policies and also the requirements for short term visitors when hiring a vehicle at the respective rental company. Remember that there are many scams with regards to the international driver's permit and one must be very careful when going through this process. Always consult the department of motor vehicles in your respective country to obtain it.
Non-U.S. Citizen
For those individuals who are residents but are not U.S citizens, the requirement for obtaining a driver's permit in each state will differ. If you are one of the eligible individuals for a driver's license, then this must be obtained from the state that you live in. You need to refer the requirements, regulations and how you should apply from the respective state's Department of Motor Vehicles.
SOURCE – GIPHY
SOURCE – TARGET TRAINING
The modern world has changed in a complete manner as the whole new plate has something brand new to offer. When speaking of the changes of the economy, education and transportation. Internet marketing is also something that has changed rapidly by giving customers a great opportunity to gain something new. Probably that's a very tough task and if you are owing a website, putting an extra effort on making it an outstanding one would definitely pay off the efforts soon. Not just anyone and everyone could put up a healthy website. You ought to get the professionals to do this job and Navotar the leading car rental software provider could probably help you out by developing a productive car rental website for you. You could also get your website optimizations (SEO and SMO) carried out by Navotar Car Rental SEO Consultants. Maintaining a car rental business may sound like an easy job to do. But just like any other website being updated with its newest services and products, the car rental website also must be updated as soon as possible. Newest offers, seasonal deals, the range of fleet available and rates are some important information which customers would look for. As people are always in search of new and easy methods to carry out their work, keeping your web-page updated with accurate information could help them make quick decisions and work with you. In addition, customers would also build greater trust over your business.
Uploading realistic pictures
Pictures too are as important as the information you provide on your web-page. People regain a better trust and confidence when pictures of your fleet is being displayed. Just like a school project gaining more points for pictures, your web-page too would attract more customers due to pictures. It is also important to upload real images as to how your fleet really looks like both inside and out. Any website with beautiful images would surely look attractive and welcoming. No one wants to visit a website with long boring text and no images.
SOURCE – GIPHY
Gain reviews from past customers
Gaining reviews from customers could help you develop your business in a major way. Getting your car rental business marketed through personal experiences has a better strength than any other mode of promotion. People would gather more information from reviews and make their decisions much faster when selecting whether to work with you or not. Therefore, it is important to ask all your previous customers to provide you with a positive feedback along with a five-star rating. So that, more and more customers would start visiting your web-page and word of mouth marketing would indirectly grow.
Navotar Car Rental Software helps you to get reviews from your customer as soon after they return the vehicle by sending automated feedback request emails.
SOURCE – GIPHY
Plan out special offers and deals
I'm sure you are aware of hundreds of web-pages and businesses being promoted through social media. Creating a proper plan and asking potential customers to share the link of your web-page around social media to select a lucky winner could also be an exciting task if an attractive offer is being made. Within no time you would be having plenty of people sharing your web-page around social media and your website would be popular in no time. Making use of these amazing opportunities and spotting the best moment to run these promotional campaigns are also important. SEO also should be done to top on Google ranking which would probably increase more traffic, Navotar is proud enough to state that they?ve got strong SEO consultants who are supporting many car rental companies.
If you?re hoping to put up a new car rental service website, remember the above-mentioned facts as these would probably bring good fortunes to your business and help you strive towards greater success.
SOURCE – GIPHY
Carrying out a car rental business is indeed a challenging business to everyone. But if operated in a smooth and methodical operation with the correct knowledge you would be gaining fortunes very soon. In order to have a well operating car rental business you ought to have a clear knowledge and pass all formal documentations according to the legal manner. There will be number of challenges faced by car rental businessmen and if you are new to the trade you got to accept every obstacle as a new challenge and learn how to deal with it the smoothest way possible.
Operating with foreign customers
Renting the vehicle to foreigners has never been an easy task. There are many reasons which make it dealing with foreigners and the main issue would often be about dealing with language. Every foreigner would often have a language barrier which makes communicating much more complicated and may also have room to many misunderstandings. Overseas customers do not have a wide knowledge about the specific road rules which differ from country to country. They also would not know the appropriate route to a location and would have big chances of getting lost in huge cities.
The best way to protect overseas clients from falling into trouble is by providing them with needy information and advising them of the seriousness of offending traffic rules. It is also important to make foreign clients understand norms and practicing cultures in the road. This way it would protect your business from a risky situation and give more safety.
Managing and operating the car rental business
Taking down bookings and tracking all details accurately is indeed a tedious task. If not carried out methodically it could probably turn out to make your entire business a huge disaster. If the operations, bookings and all other information is being processed manually it would be a really hectic task and could lead you to be involved in a mess. This would also reduce the faith and trust customer have with your business.
In order to resolve these issues and run your car rental business smoothly, you could start using a car rental software such as Navotar which would easily help you feed all important data and track your past bookings too.
Maintaining customer service at its highest level
Customer service is the key factor for each and every business to keep growing towards success. Every customer expects the best service from the relevant business they deal with, therefore making everything smooth and easy for your customer is what you should be paying more attention in improving. Using social media marketing could also be another trick to improve your business among your customers. As our company also does SEO and social media marketing I?m sure you could benefit a lot through this. Which could help you in a big way.? It would also be beneficial if you could make your webpage conveniently accessible by improving search engine optimization.
Customer service could be maintained at its highest level by gaining customer feedback and reviews. This way it would help you realize drawbacks of your business which you were not able to come across. This would help expand a better customer base and operate your business more smoothly.
I?m pretty sure by now you would realize the do?s and don?ts you have to adhere to when carrying out this amazing business. Ensure to secure all the above mentioned criteria before starting the operations of your business, this way you would gain more confident in improving your business day by day.
SOURCE – GIPHY
SOURCE – KIMKOMANDO
There are many places that we prefer to travel and explore. In order to do so, we need to find various modes of transportation that would make our entire journey comfortable and satisfactory. Over the years, there has been an increasing demand for car rentals as people prefer to rent a vehicle and drive it around in their own pace when they are on holiday or if they need to travel for business. However, it is important to understand that there is a strict age limit when it comes to renting a vehicle all around the world. The minimum age to rent a vehicle changes from country to country.
If you are under the age of 21, you need to make sure that you carry out a thorough research on the minimum age to rent a vehicle in the specific destination you are planning on travelling or visit. While the minimum age to rent a car could be 18 or 19 in some countries, most countries require a minimum age of 21 to rent a vehicle. Therefore, if you are under the age of 21, extensive research is necessary to avoid penalties.
18 Years
There are several countries in the world that has enforced a minimum age limit to rent a vehicle as 18 years of age. If you are visiting or living in one of the following countries, you can rent a vehicle when you turn 18.
Croatia
France
Germany
Italy
Morocco
South Africa
Sweden
Thailand
19 Years
It is important to look into the necessary requirements a country has set forth before you decide to rent a car or other vehicle. Following countries require a minimum age of 19 years if you want to rent a vehicle within those territories.
Austria
Finland
Norway
Portugal
Switzerland
21 Years
The minimum age requirement to carry out many tasks is 21 years of age. Therefore, the following countries require all citizens or valid license holders to be at least 21 years if they want to rent a vehicle.
America
Australia
Barbados
Belgium
Brazil
Bulgaria
Canada
Canary Islands,
Cyprus,
Czech Republic
Denmark
Greece
India
Ireland
Israel
Jamaica
Malta
Mexico
Netherlands
New Zealand
Poland
Saudi Arabia
Singapore
South Korea
Spain
UAE
UK
Zimbabwe
Moreover, some countries like Iceland has minimum age limit of 20 to rent a car while countries like Malaysia requires you to be at least 23 years of age. Therefore, it is important to look into these requirements to avoid being disappointed or fined by authorities.
SOURCE – GIPHY
Image Source – Exotic Car Rentals Miami
There are various benefits we can gain by renting a car. When we decide to travel from one place to another, making use of a car rental service ensures that we save time and money in comparison to using our own vehicles. Car rental services have become extremely popular in and around California as they have understood the growing demand for this service. Looking for a car rental company in California could be both easy and tough because there are many service providers but many are unsure whether all of these vendors provide a good service Following are some of the top car rental companies that you can hire a vehicle from within California.
For most of us, price plays an important role when it comes to any purchase. It is important to make sure that we fight the right vendor who provides a good service for the price we pay. One of the well-known companies who provide excellent car rental service in California could be named as United Rent-a-Car. They assures their clients very low and affordable prices with exceptional services from step one.? They offer a wide variety of services in terms of car rental and is open seven days a week. Their staff could be contacted 24/7 in case of any emergency.
In California, there is a lot to see and a lot to do. One of the most effective ways to travel around California could be pointed out as renting a car. Out of the various different types of car rental companies available, Lux Rentals stands out as one of the renowned companies in Los Angeles, California as they specialize in offering luxury vehicles on rent. Their fleet ranges from a variety of models including Aston Martin, Audi, Bentley, BMW, Ferrari, Lamborghini, Lexus, Rolls-Royce, Mercedes-Benz, Nissan, Toyota, Honda and more. Just like the vehicles they have for you, Lux Rentals assures a very luxury and personalized service to each and every customer.
Being in the business for a decade, West Side Rent-a-Car has captured the car rental market in Southern California by offering reliable, efficient and comfortable car rental services. This company offers their customers various car rental plans that ranges from short, medium and long term car rentals. They assures each and every customer a reliable service where the client would receive what they ask for exactly as promised within the time given for the quoted price. Their efficient service is one of the key factors for its popularity in Southern California.
If you are looking for a simplified service that does not require hundreds of calls or emails to be made or sent, Elementary Car Rental is the place to go. They are a modern and unique company that is dedicated to provide the best possible vehicle to suit your travel requirement. At Elementary Car Rental, the customers will be quoted with affordable rates without and unnecessary purchases or fees. Their fleet consists of various models that fits the industry requirements. If you want to make a quick booking with a simple process, Elementary Car Rental is the place for you to call.
If you are looking for a car rental company where you can hire a vehicle without a hassle in Los Angeles, California, National Car Rental is the place to go as they are dedicated to provide their customers with a seamless service to exceed client expectations. When you rent a vehicle with National Car Rental, you will be able to experience speed, choice and control. One of the commendable services offered by National Car Rental could be pointed out as the services offered to customers with disabilities to ensure that their journey is comfortable and hassle free. You can obtain a last minute car rental from the Los Angeles Airport for an affordable price.
There are various types of car rental companies you can find in California. Out of the various different options available, it is important to make sure that you pick the right company that understands your requirement so that you have the ability to obtain exactly what you are looking for. SNA Auto Rental is the ideal company to obtain an excellent yet low cost car rental service in California. Their fleet consists of various types of models ranging from Mercedes Benz, BMW and Audi to Economy vehicles such as SUVs, Vans and Mini Vans. At SNA Auto Rental, the entire company is dedicated to provide their customers with an excellent service at all times.
We rent vehicles to different reasons. Some of us require it for business purposes while others require it for vacations. Many of us prefer to rent a car for certain travel requirements. Out of the various car rental companies in California, Quick Auto & Van Rental stands out as a company that specializes in minivans, 8 passenger vans, 12 passenger vans, 15 passenger vans and mid-size cars. Their fleet also includes convertible sports cars as well.? Quick Auto & Van Rental has been in business for over 20 years serving many satisfied customers in California.
If you are visiting Orange County in California and is looking for a car rental company to hire a vehicle, Stop-N-Go Rent-A-Car is one the best options to consider. They are low cost car rental company that offers various types of vehicles for an affordable price. The experienced and dedicated staff at Stop-N-Go Rent-A-Car They ensures that all their customers obtain a satisfactory and hassle free service at all times.
If you are looking for an effective and efficient way to get around California, Falcon car Rental could be your saviour as they maintain a luxurious fleet of vehicles that you can rent to drive around and explore Los Angeles, California. At Falcon, you can choose from various models including Lamborghini, Ferrari and Rolls Royce, amongst others. The delivery service offered by Falcon is commendable. They will drop off your selected vehicle anywhere within an eight-mile radius from their showroom. They have dedicated themselves to provide a seamless and luxurious service to all their customers just like the exotic vehicles they have on offer.
If you are looking for a new and nice vehicle to rent in and around California, Yale Car & Van Rental is definitely the place to go as they would offer the most suitable vehicle to suit your travel requirement. Yale specializes in renting different types of vehicles including Ford Transit, Mercedes Sprinters and Toyota Sienna passenger vans. They also offer free delivery services to cities near Arcadia and offers affordable delivery for other cities in Los Angeles, California. The fleet at Yale consists of comfortable vehicle with plenty of space that allows you to enjoy travelling around California.
Image Source – Exotic Car Rentals Phoenix